THE DARK PICTURES : HOUSE OF ASHES DIORAMA
Overview
The Dark Pictures Anthology is a series of standalone, cinematic branching horror games where the decisions you make in the game determine the story you recieve. House of Ashes is the third game in the series.
At the close of the Iraq War, Special Forces hunting for weapons of mass destruction unearth something far deadlier – a buried Sumerian temple containing a nest of unearthly creatures. To survive the night below, they must forge a brotherhood with their enemies from the world above.
HOUSE OF ASHES DIORAMA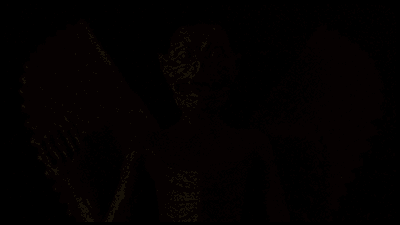 Buried underground, trapped and armed only with a human thigh bone for a torch, Rachel (Ashley Tisdale) finds herself alone in a river of blood and bones. The torch flame casts monstrous shadows across discarded skeletons, the unlucky victims of something unseen that lurks in the dark....
This limited-edition figure, for the bravest amongst you, is sold exclusively on the BANDAI NAMCO Entertainment Store.
Features
Limited quantities : only 200
Dimensions: 20x22x20cm
Weight: 1 kg
Material: resin
Numbered
Hand painted
"THE DARK PICTURES" "House of Ashes" and "SUPERMASSIVE GAMES" are trade marks or registered trade marks of Supermassive Games Limited. All rights reserved. ©2021 Supermassive Games 
Published by BANDAI NAMCO Entertainment Europe S.A.S.
Developed by SUPERMASSIVE GAMES Limited.
More information
Type of Product
:
Merchandise