PAC-MAN x Orlinski : The official sculpture - Bundle (10 cm)
Overview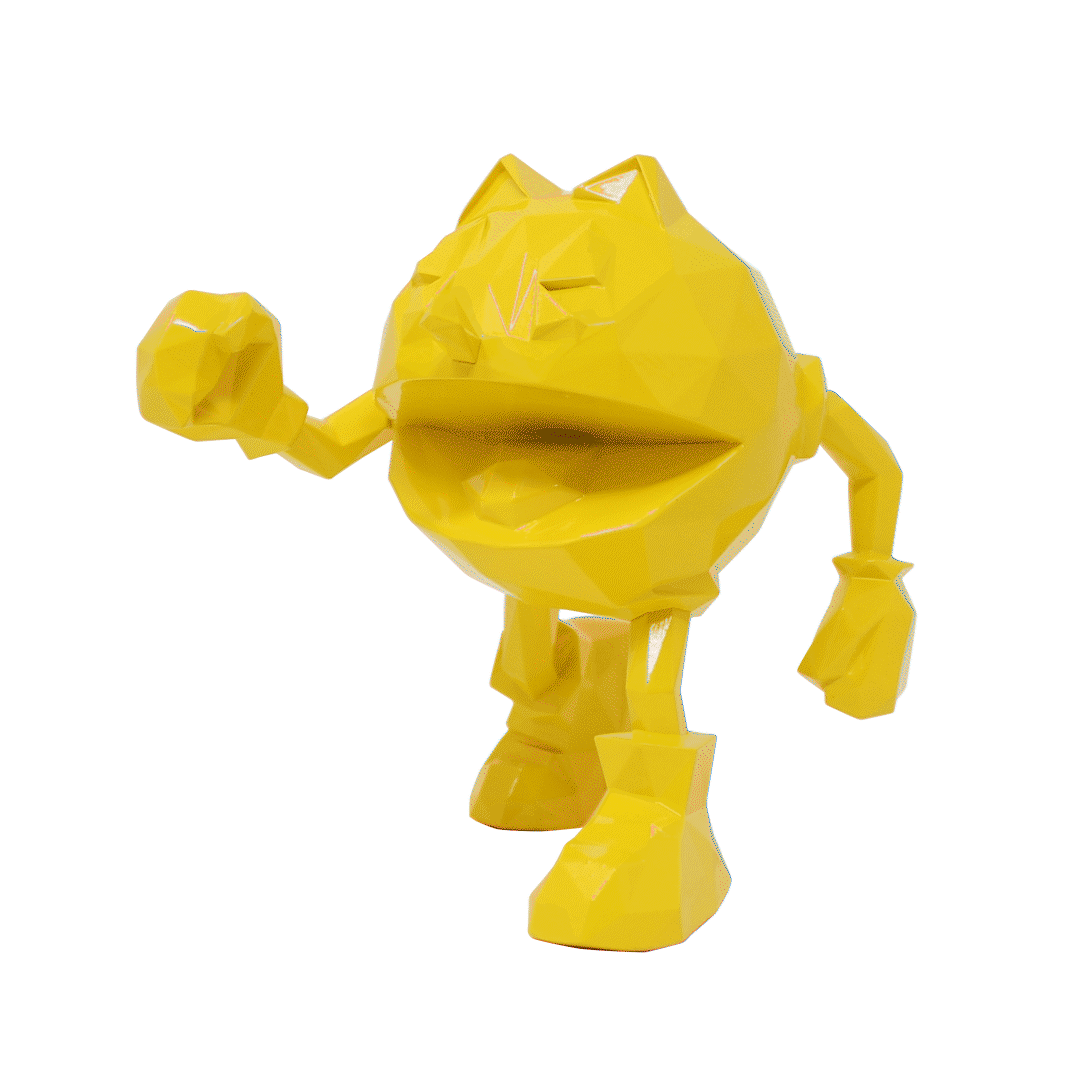 Following on from the success of the 18cm figures, we've worked in collaboration with renowned artist Orlinski to offer you this collection of 5 PAC-MAN 10cm figurines,
sold exclusively on our official Store
. We wanted to offer you 4 original colors that were very much in keeping with the world of PAC-MAN:
- Pinky pink
- Clyde orange
- Blinky red
- Inky blue
- PAC-MAN yellow
When PAC-MAN, a video game and popular culture icon, meets art.
The idea with this figurine is to create a piece of art available to everyone. Premium, collectible 18-cm figurine made in resin and designed by one of the most iconic artist of the moment. This is an opportunity to get a piece by renowned and in-demand artist Richard Orlinski.
Orlinski is one of the best examples of an artist merging contemporary art and popular culture. And when you think about popular culture icons, we can fairly say that PAC-MAN has his place in the hall of fame.
More than just figures, these are pieces that you normally see in art galleries. Well today, you can have them for yourself and they are pretty affordable.
We proudly reveal a PAC-MAN like you have never seen him before; beautiful and elegant but also reminiscent of the original pixilated PAC-MAN.
Art should be accessible to anybody, right? Then have a look at our PAC-MAN figures and don't miss this unique opportunity.
Features
Collection of five 10cm figurines
Designed by: Richard Orlinski
Materials: resin/hand-painted with high-quality lacquer finish

Exclusively available on the Official Bandai Namco Entertainment Store
PAC-MAN & BANDAI NAMCO Entertainment Inc.
More information
Type of Product
:
Merchandise