Pac-Man Mystery Box – 40th anniversary
Overview
Celebrating PAC-MAN's 40th anniversary in 2020!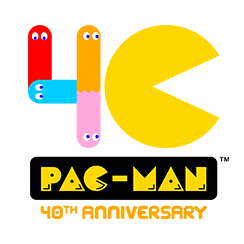 Born on May 22, 1980, PAC-MAN immediately rose to meteoric popularity, first in video game arcades, then through an array of branding and entertainment appearances. PAC-MAN's image is one of the most recognized on the planet and is as strong as ever as he enters his 40th year of entertaining fans of all ages.
We invite fans to JOIN THE PAC to celebrate this special year together!
For the 40th anniversary of the PAC-MAN brand, the team at Store BANDAI NAMCO Entertainment have worked hard to develop a customised mystery box composed of multiple different PAC-MAN items.
Stocks are limited to just 700 units in Europe, and there won't be any re-releases!
Want to know what is inside? The only way is to pre-order yours today!
KEY FEATURES :
Limited quantities  : 700 only
Dimensions: 190 X 120 X 120 mm
Weight 0.8Kg
Photos and images are not representative of the finished product.
PAC-MAN™&©BANDAI NAMCO Entertainment Inc.
More information
Type of Product
:
Merchandise