FIGURINE PAC-MAN - SOUL OF CHOGOKIN
Overview
PAC-MAN joins the Chogokin line!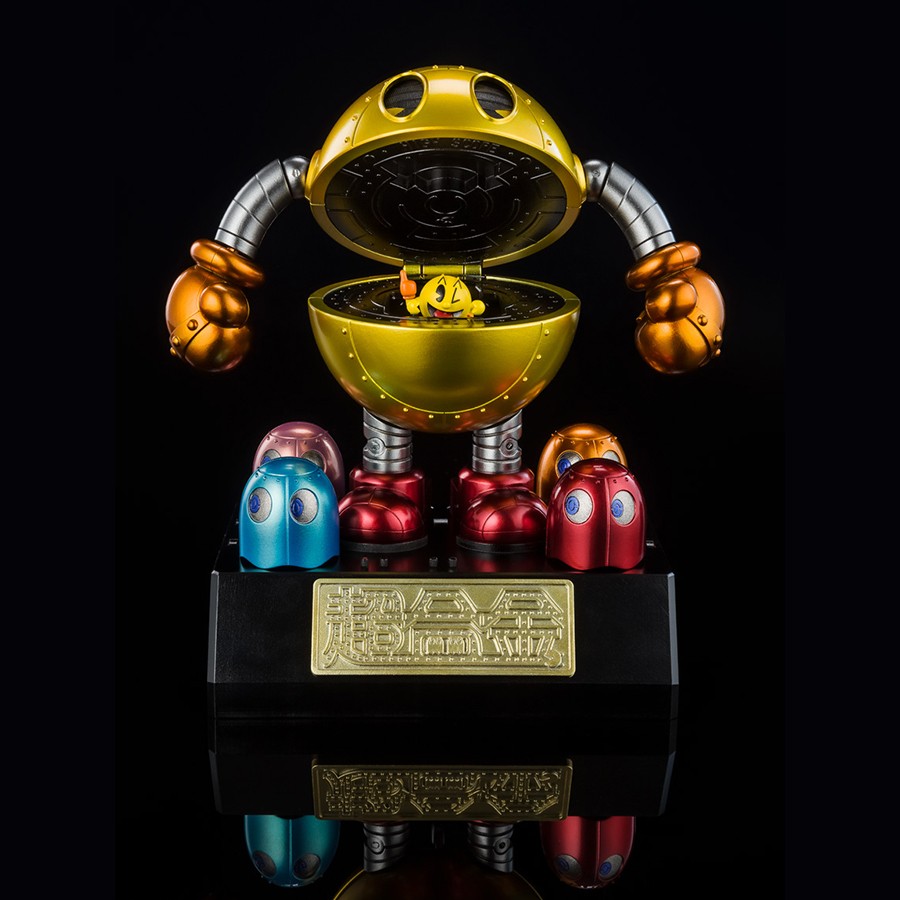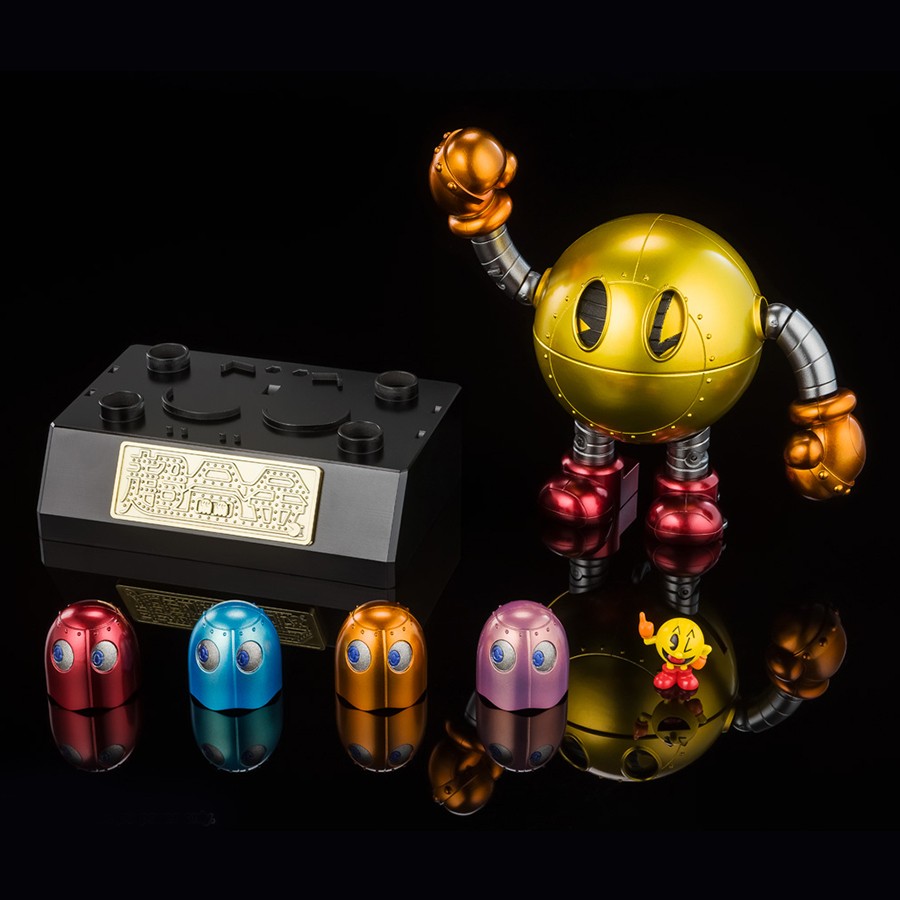 Pac-Man... As a Chogokin!? It's the iconic arcade hero from the 80's as you've never seen him before, re-envisioned as a giant robot with flying punches, a transformation feature, even a working cockpit! Included ghosts can be placed on the hands, and the Pac-Man minifigure fits inside the cockpit.
Excellent for all retrogaming fans.
Set contents:
Pac-Man figure
Inky figure
Blinky figure
Pinky figure
Clyde figure
Pac-Man Mini Figure (22 mm)
Stand
Features
Figurine: Pac-Man
Height: 105 mm approx.
Material: ABS / PVC / Die-cast
License / Manga: Pac-Man
Range: Chogokin
Brand: Tamashii Nations
Manufacturer: Bandai Spirits
More information
Type of Product
:
Merchandise