MOBILE SUIT GUNDAM EXTREME VS. MAXIBOOST ON Arcade Stick [PS4]
Overview
Arcade stick designed for "MOBILE SUIT GUNDAM EXTREME VS. MAXIBOOST ON"!
EXCLUSIVELY ON STORE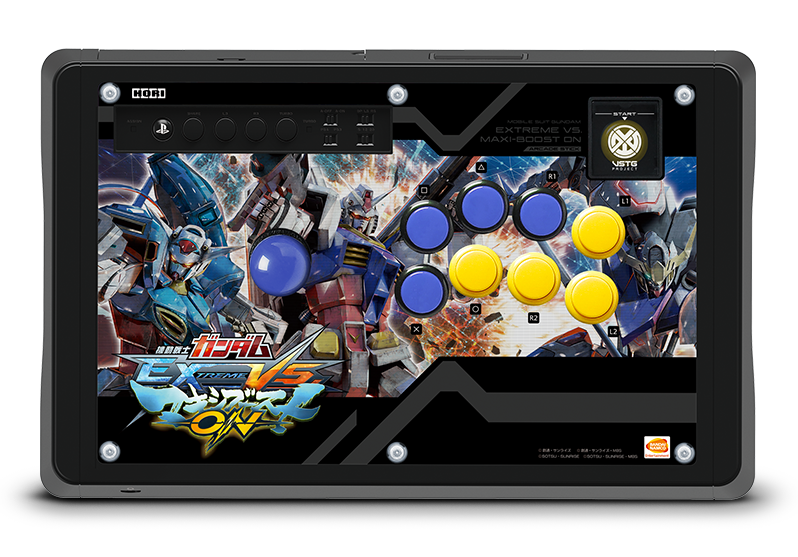 Based on the Real Arcade Pro "N HAYABUSA" model! Includes stickers familiar to arcade sticks for displaying button functionalities

Equipped with a "Side Button Cover" to prevent accidently pressing the OPTIONS button during use. 
A highly stable non-slip mat is applied to the bottom. This also prevents discomfort from cold metal against skin when placing the stick on your knees.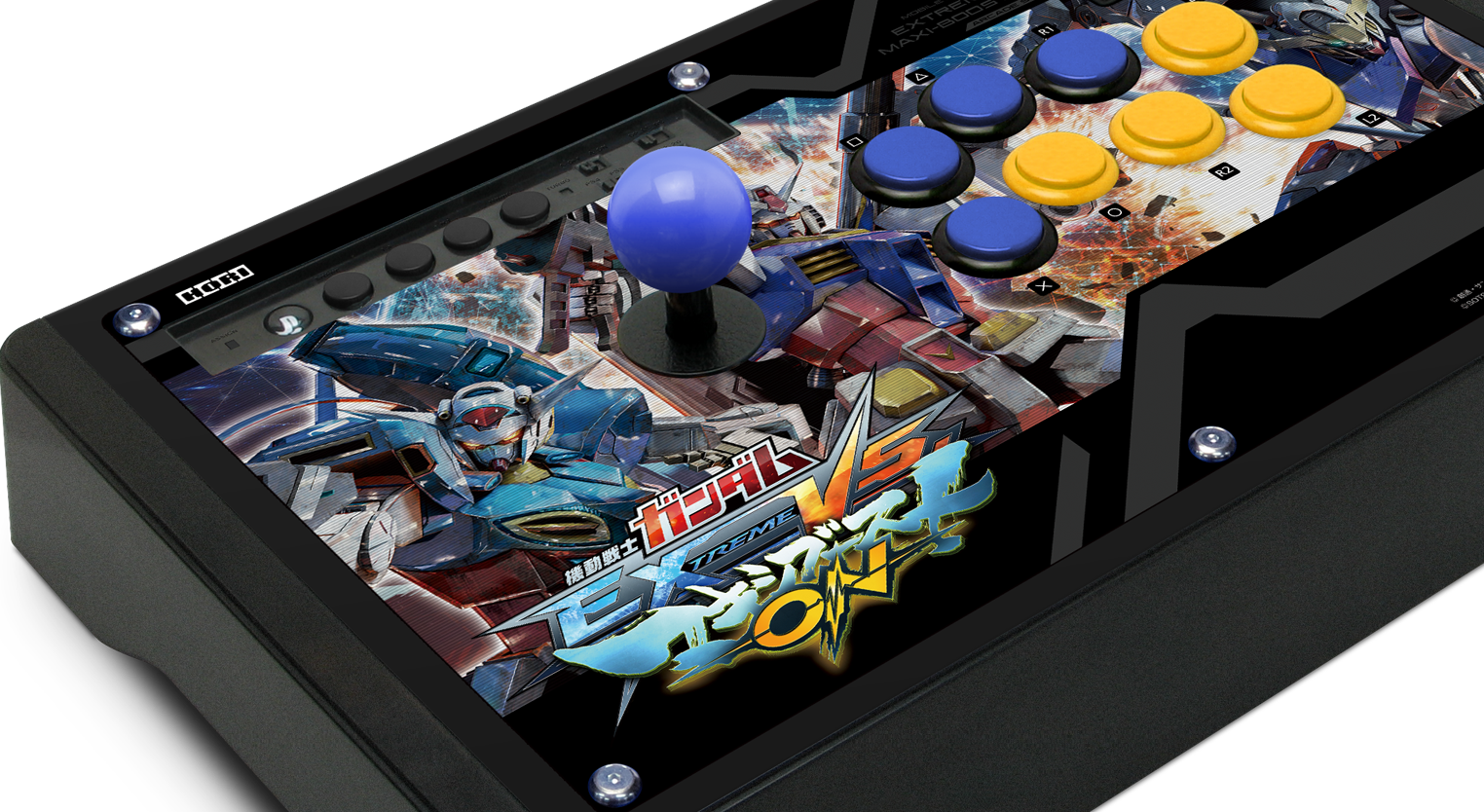 Details :
PlayStation®4, PlayStation®, PC (X-input) compatible
Uses HORI original HAYABUSA type stick and buttons.
Stereo headset/microphone jack                               
Equipped with assignable buttons. The functions of buttons can be assigned and changed to L1, L1 and OPTIONS (START) buttons.
Equipped with a rapid fire function (speed adjustment of 5 times/12 times/20 times per second)
Stick control toggle switch (switchable between 3 types: directional keys, right stick, left stick)
Fully functional touch pad included                
1 Light bar, vibration function and motion sensor are not installed.
1 Stereo headset/microphone port and touch pad function are not compatible with PlayStation®3 and PC.
Size (width x depth x height): Approx. 430 mm x 270 mm x 120 mm
Weight: approx. 2.9kg
Connection: USB cable connection (cable length approx. 3m)
Compatible models:PlayStation®4, PlayStation®3, PC(Xinput)
Supported OS : Windows 10/8.1                                                               

NOTES
※This product may differ slightly from the photo.
※Please note that the specifications and appearance of this product are subject to change without notice.       
※©SOTSU・SUNRISE ©SOTSU・SUNRISE・MBS
※"PlayStation" is a registered trademark or trademark of Sony Interactive Entertainment Inc. 
※Other company names and product names mentioned are registered trademarks or trademarks of each company.
※"MOBILE SUIT GUNDAM EXTREME VS. MAXIBOOST ON" is a PlayStation®4 dedicated software.
More information
Type of Product
:
Merchandise